14 top 'celebrity chefs' of all time (Part II)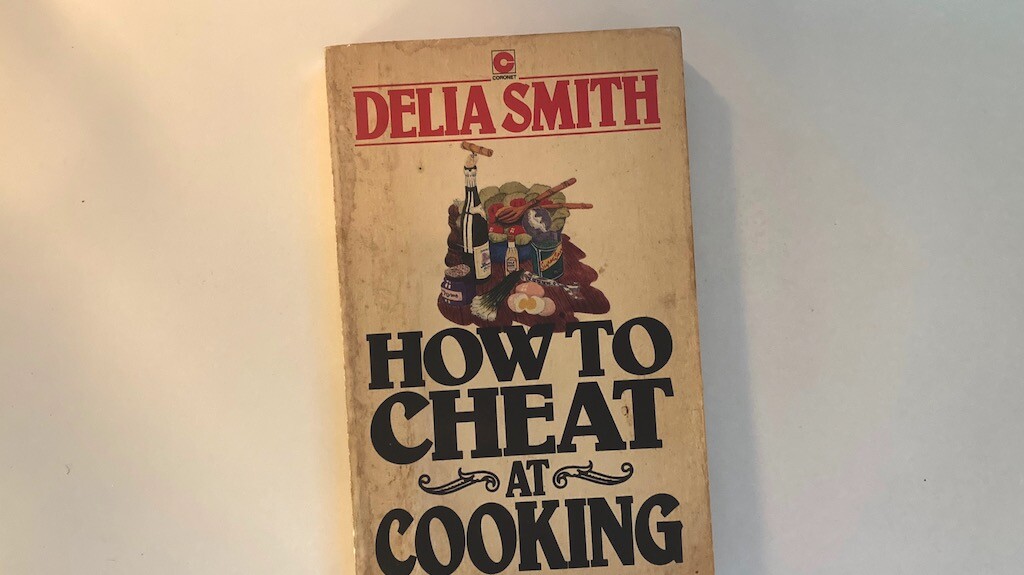 Here is the final part of our take on celebrity chefs though history (read the first part here).
8) Fanny Cradock
If you love pizza – and are not of Italian descent – you may well have Fanny Cradock to thank. Fanny Cradock (only one 'd') was born in 1909 just outside London and, after a few false starts in door-to-door selling and as a shop assistant, found her life's career path when she got a job at a restaurant.
She became a big fan of August Escoffier (not in this list, but well known around the turn of the century for updating traditional French fare, standardising a range of French sauces and – very unusual at the time – insisting on businesslike quiet and cleanliness in his kitchens!), then in 1955 teaming up with her fourth husband Johnnie Cradock to write a cooking column in the Daily Telegraph in London called 'Bon Viveur'. This translated into theatre productions where she and Johnnie would cook live on stage and share the food among the audience.
She ultimately became much better known in the UK as the host of her TV cooking show, also with Johnnie, which aired from 1955-1975. She encouraged her viewers to try new recipes, especially French food, when the height of experimentation and sophistication in the country was pretty much bangers and mash.
At the same time she was very conscious of most households of the time running a very tight budget, and made sure that most of her recipes had very affordable ingredients. Her avowed intent, which sounds pretty old fashioned now, was to empower the ordinary housewife to have the courage to try new foods.
These new foods, as mentioned, included pizza which was pretty much unknown in the country*, and the once ubiquitous prawn cocktail. She had a reputation of not suffering fools (or anyone) gladly and her career came to an end when she was harshly critical of the winner of a TV cooking competition called 'Cook of the Realm' (think Masterchef). Known for her glamorous dress sense, she was once a little put out to discover – live on set – that one of her fellow guests on the Parkinson chat show, female impersonator Danny La Rue was a man. She walked off.
*the first pizza chain in the UK (Pizzaland) was only set up in 1970, towards the end of her TV career
9) Keith Floyd
Keith Floyd, along with Delia Smith (see below) was the next generation of celebrity chefs to follow Fanny Cradock, and both of these publicly acknowledged that they had been influenced and encouraged by her.
After a very short career in the British army as an officer in the tank regiment, which he left declaring that he and the army were 'mutually incompatible', he worked in several jobs in catering before setting up his own restaurants in Bristol in the UK. As a reasonably prominent restaurateur in the city (even though most of his restaurants at one time or another had financial problems), he first appeared in the media on local radio, subsequently being offered his first TV show on the BBC in 1984 – 'Floyd on Fish'.
His signature approach was to do the cooking on location rather than in a studio, in one episode on board a fishing boat, but always with a glass of wine in his hand and the bottle very close by.
He was a heavy smoker, drinker and general 'bon viveur' and died at the age of 65 in 2009.
His somewhat irreverent style endeared him to viewers, as well as his sometimes chaotic approach to producing a dish. Much like his predecessor Fanny Cradock, he showed how making good food could be straightforward and fun, and inspired the next generation of home cooks and professional chefs, including both Marco Pierre White and Anthony Worral Thompson who said "I think all of us modern TV chefs owe a living to him. He kind of spawned us all."
10) Michel Roux
Michel Roux moved from his native France to the UK after working briefly with his older brother Albert Roux at the British Embassy in Paris. He and his brother opened their own restaurant in London, which they called Le Gavroche, which means 'urchin' in French from a character in the novel/opera/film Les Misérables. Charlie Chaplin came along to their opening night, as did Ava Gardner.
Roux, before he moved to the UK, described English cooking as 'horrific' and set out to correct this at Le Gavroche and at their second restaurant, The Waterside Inn in Bray outside London. When Michelin stars were first awarded in the UK in 1974, both restaurants were recognised with one star, rising to three stars for Le Gavroche in 1982 and the same for The Waterside Inn in 1985.
Michel and his brother Albert were described as the 'godfathers of modern restaurant cuisine in the UK' by Caterer and Hotelkeeper magazine and several of the current batch of celebrity chefs have worked under the Roux brothers, including Gordon Ramsey and Marco Pierre White.
11) Delia Smith
Delia Smith was a fixture of the TV chef/cook scene in the UK for decades until her retirement in 2013. She became interested in cooking in her early twenties when she worked in a small restaurant in London, avidly reading all sorts of cookery books in the British Museum (of all places) and trying out recipes on the family she was boarding with. Her first foray into the media was as a cookery writer for the Daily Mirror magazine, moving later to the Evening Standard. From there she was offered TV shows, the first of which was called 'Family Fare' which started in 1973.
Throughout her career she also wrote a large number of cookery books, including the 1971 bestseller 'How to cheat at cooking' – at the time (and probably still) a standard 'moving out' present from mothers to their sons and daughters. Delia Smith was the first TV celebrity chef to have an acknowledged effect on the sales of ingredients and cooking utensils featured in her shows – the 'Delia effect', the most notable of which was a 10% increase in egg sales in the UK after one show.
Her other claims to fame include…
cooking the cake that appeared on the front cover of the Rolling Stones 'Let It Bleed' album
being the largest shareholder of Norwich City Football Club
selling 2 million hardback copies of her book 'The Winter Collection' the fifth biggest selling book in the UK in the 1990s
12) Martha Stewart
Martha Stewart, one of only two Americans on this list (Julia Child being the other), rose to fame through her TV show and magazine 'Martha Stewart Living'.
She briefly ran a catering business and managed a gourmet food store, but got her 'in' to the world of publishing through her husband, Andrew Stewart's publishing house and was invited to write a cookbook by the head of another publishing house, after he attended one of the functions she had catered for.
Called simply 'Entertaining', it was a commercial success and was followed by several other cookbooks. Although the scope of her books extended to 'homemaking' in general, cooking formed a large part of them and the success of the books led to her writing columns and articles for newspapers and magazines around the US. In 1990 she launched the magazine 'Martha Stewart Living' with the TV show following in 1993.
A slight hiccup in her career came along when she was convicted of insider trading in 2004 and served 5 months in prison. Remarkably this did not bring the whole empire down and she continued and grew her business interests on being released. One of these is the Marley Spoon meal kit food delivery business.
Although not an award-winning restaurateur like many of the celebrity chefs listed here, her influence on cooking in the United States particularly has been – and continues to be – huge.
13) Rene Redzepi
Rene Redzepi is part of the newer generation of celebrity chefs, born in 1977, and owes his spot in this list to the stunning success of his restaurant, Noma in Copenhagen in Denmark. His awards speak for themselves – between 2006 and 2019 Noma has been recognised as the best restaurant in the world three years running and for five years in total (by Restaurant magazine and also by TripAdvisor), with Redzepi himself named International Chef of the Year in 2008. Noma also holds two Michelin stars.
Although he is not a TV chef as such, he and his restaurant have featured in many TV shows and documentaries.
Redzepi embarked on his career in catering when he was 15 and was an apprentice at a Michelin starred restaurant called Pierre André in Copenhagen for four years. He also visited El Bulli restaurant (see below) and worked there for a season.
Although Danish, his father is from Macedonia and is of Albanian descent. When Redzepi was young the family lived for a period in a big family house in Macedonia and ate a mostly locally sourced and vegetable based diet. He attributes his approach to cooking, which relies heavily on locally produced ingredients and an element of foraging for food in the wild (and fermenting and dehydrating these), to his early upbringing in Macedonia.
The restaurant name comes from the combination of the words 'nordisk' (meaning 'Nordic') and 'mad' (meaning 'food').
14) Ferran Adrià
Ferran Adrià rounds out our list of the top 14. Much like the younger Rene Redzepi, his fame and recognition as one of the top chefs in the world come from the accolades he has won as the head chef at the El Bulli restaurant in Spain. El Bulli (which means 'the bulldog') has ranked as the best restaurant in the world no less than five times in the annual Restaurant magazine top 50 and in fact only relinquished this title after the restaurant itself closed (the next year Noma won).
Adrià has much in common with British chef Heston Blumenthal, preferring to take traditional recipes and give them some type of twist, either changing the texture and/or temperature of the dish, or introducing new flavours to it, something he refers to as 'deconstructivist'. Although he doesn't like the term 'molecular gastronomy', Adrià has taught a 'culinary physics' course at Harvard.
In his native Spain (although Adrià himself is from Catalonia, you know the part of Spain that wanted to cede from the rest of the country recently) he is a controversial figure, attacked by some for putting too many chemicals into his food, especially the food 'foams' that he is well known for, and for his cooking being 'pretentious'.
In a sign that the world of cooking and art have already collided, Adrià took part in an art event called 'documenta', however he refused to 'exhibit' in the main location on the basis that the experience would only work in El Bulli itself. He then invited various luminaries of the art world (at random) to visit his restaurant as part of the event. He got away with it. Adrià, along with Blumenthal, regards eating at a restaurant as a cultural event (our phrase), having once said that he's 'turned eating into an experience that supercedes eating'. Maybe that's why he appears last on this list.